Recently, MRLED obtained the AAA credit enterprise certificate again.It means that our company has high credit rating,excellent credit record, good operating conditions and broad development prospects.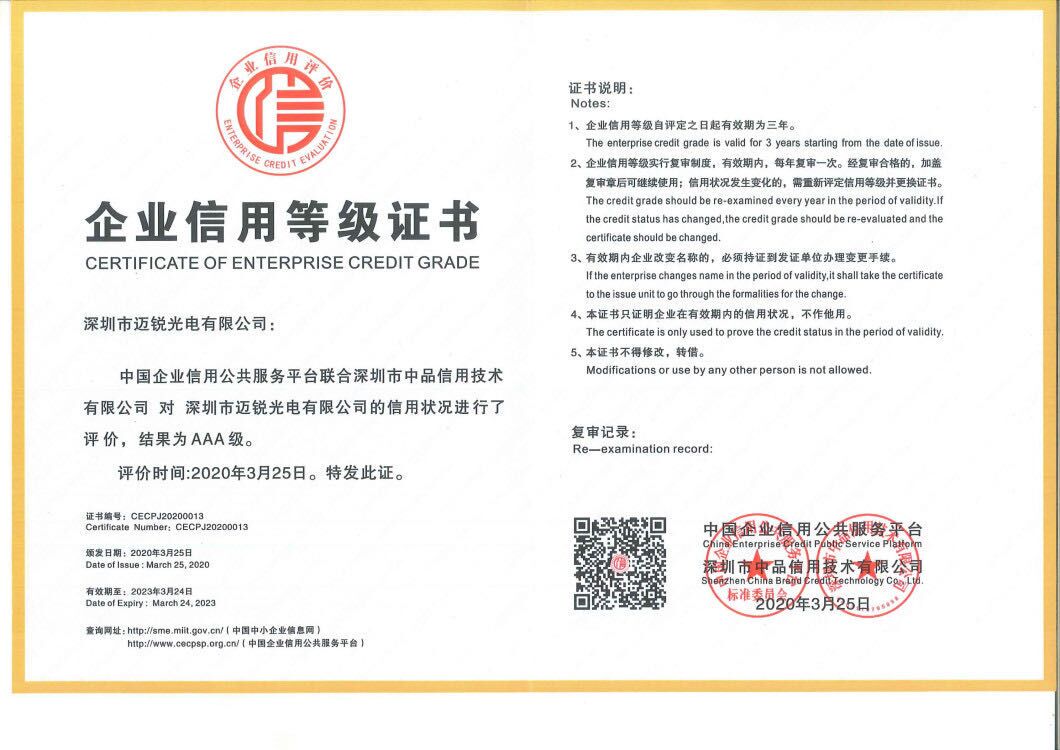 The legitimacy of the enterprise credit rating for loan borrowing, such as the safety and profit-making judgment, and want to assume the responsibility of survey error and evaluate the untrue, must carry on the full investigation and comprehensive analysis to the enterprise, including leadership qualities, economic power, capital structure, the performance situation, the management benefit and the development prospect and so on various factors.
MRLED won the praise of users with reliable quality, perfect service and integrity style.This certificate is not only a recognition of the company, but also an incentive to us. It deeply interprets the work principle of "product as life, customer as the center", and penetrates "service" into every detail of the company's operation and management.