On Dec 31st,2021, as the New Year approaches, people may be busy sending blessings to relatives and friends, or waiting for the ringing of the New Year's bell at this moment. In Shanghai, MR LED team is looking forward to witnessing the official lighting of the 3000㎡ spherical LED screen at Metro City in Xujiahui .
New Year's Eve countdown
Light up wonderful moments, create a landmark
The large spherical screen has now become a unique symbol of Metro City, like a bright pearl inlaid in Xujiahui Square. Known as the famous "landmark" of Xujiahui, therefore, the stability and display effect of the large spherical screen is undoubtedly the biggest demand of customer. As the supplier, MR LED uses creative solutions to upgrade the large spherical screen and creates another landmark in Shanghai with higher-definition images and more gorgeous colors on the occasion of the arrival of 2022.
60 days, 3000㎡
Craftsmanship makes fine products
Behind the success is the responsibility and quality of MR LED (the state-owned enterprise) that has always been brave to take on the burdens of adversity.
The large LED screen is required to be installed in a glass sphere, which is extremely difficult. First, the area is 3000㎡, there is a lot of challenging that how to realize the safe installation on the glass considering the weight of the LED screen and its supporting structure ; Second, the time is tight to cooperate with the lighting plan on New Year's Eve.
In the end, it only took 2 months to complete the installation and successfully lighting of the 3000㎡ LED screen. The service and technical ability of MR LED has been verified once again.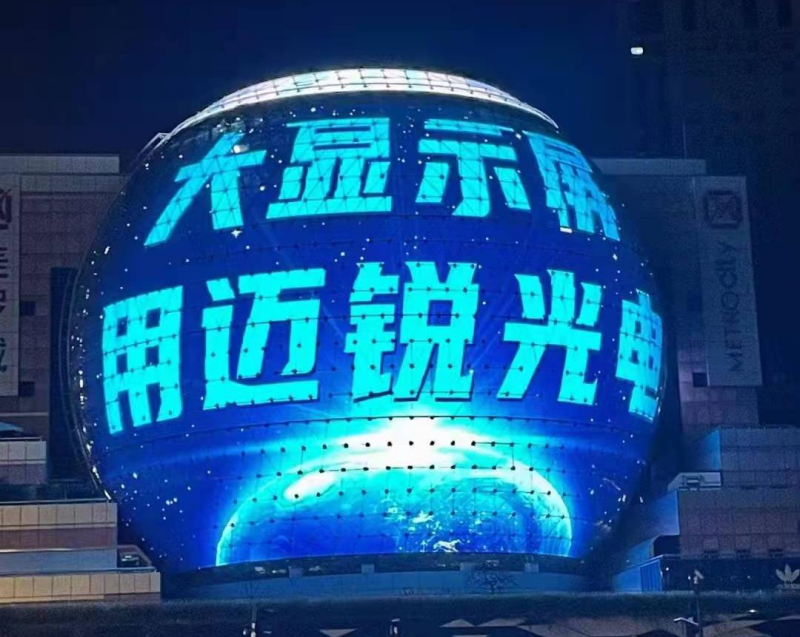 In the 15 years, as a pioneer of the LED display industry, MR LED always focuses on Mini &Micro LED, fine pixel-pitch LED, 5G+8K, naked-eye 3D creative LED display, and flip COB technology and makes breakthrough progress in the cutting-edge technology. The products are with 3C, CE, RoHS, LVD, IP65, IP66, ISO9001, ISO14001, ISO45001 and other professional certifications, which are successfully used in commercial advertisement, intelligent transportation, stage, military industry system and other fields.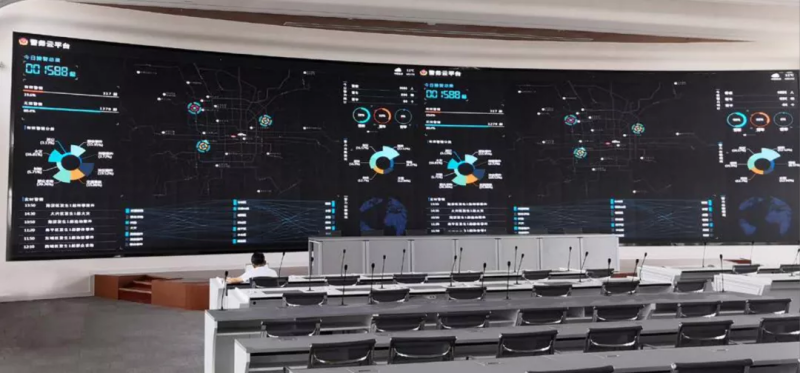 ▶ Control center of Kuaizhou Rocket Base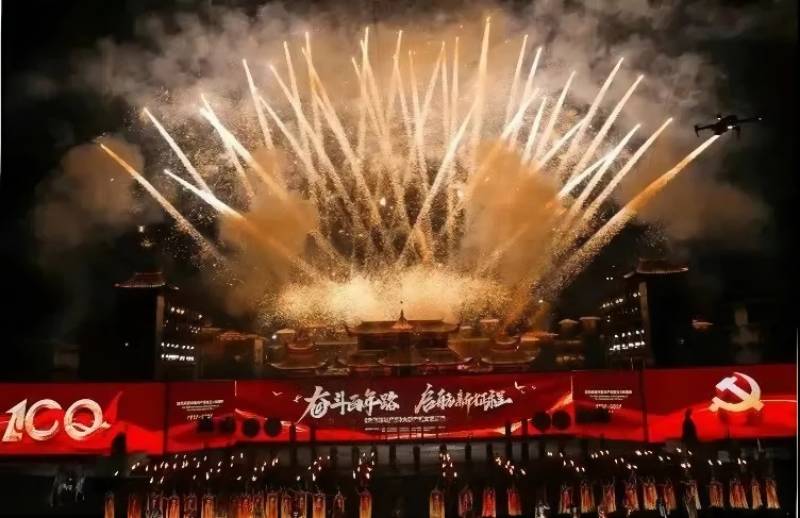 ▶ Large outdoor LED display in Lehua city, Xi'an
▶ Naked-eye 3D LED display in Chengdu
As an important creative work of 2021, the large spherical LED screen of Metro City in Shanghai conveys the sincere New Year's wishes of MR LED with creative display videos, and proves the leading strength in the field of LED display. In the future, MR LED will continue to contribute to the LED display industry.