In order to strengthen the team construction, cultivate team spirit,strengthen team cohesion,team execution and the ability of team cooperation. MRLED implement the spring outdoor development training activity in 26th of Jan 2018 and about 100 employees to join it. This activity topic is keep moving,never give up, to be graceful, to undertake responsibility.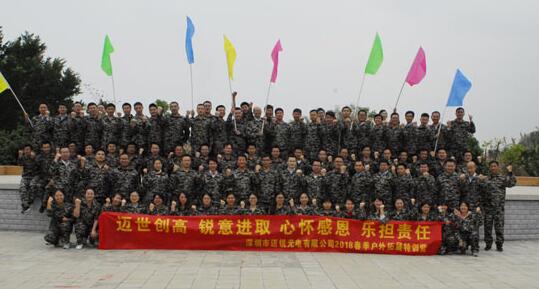 The picture of outdoor development training activity in the spring of 2018
This activity held in Development training base in da ya bay yong east coast of huizhou. All the trainers put on the special training clothes and through the ice breaking activity to make the active atmosphere, help us to integrate into the training atmosphere, to mobilize the trainer to keep enthusiasm .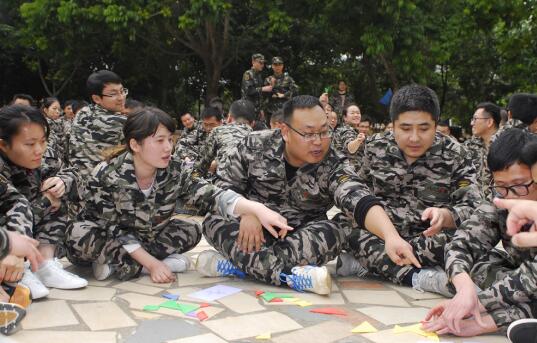 The step of Jigsaw puzzle
This training camp is divided into 8 teams, showing the team style, through by selecting team leader,team name,team standing shape to build the team culture. It is 150 second main challenge in the training step, such as the information transmission,Jigsaw puzzle, graduation wall and so on. All of staff are enthusiastic in participation,we encourage each other, work together to ensure finish all the items. In the each step, we share the wisdom and the power, to let us to understand the spirit of should beyond the value of ourselves and the team cooperation, in the mean time to understand this activity topic in deeply, we should keep moving,never give up, to be graceful, to undertake responsibility.
The step of graduation wall
In this training process, not only to enrich the staff's spare life,but also to strengthen the worker health. In the mean time to cultivate cooperation for the MRLED team, and let all staff to realize should be keep the same pace , work together, to overcome the difficulties and have the faith, to be graceful in our life and around people.