On February 5-8, 2019, the European professional audiovisual and system integration exhibition - "2019 ISE International Audiovisual and System Integration Exhibition" opened in Amsterdam, the Netherlands.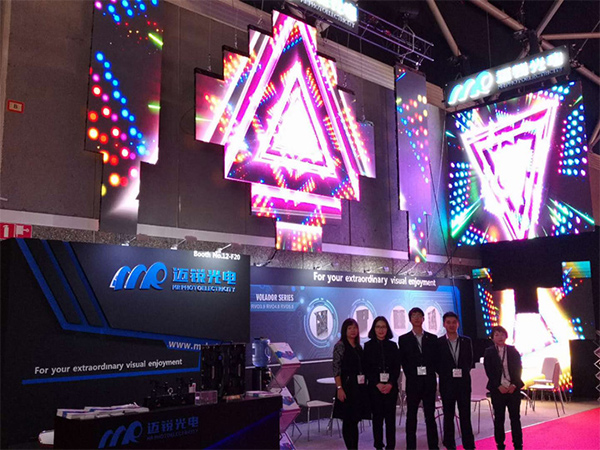 MRLED brought the latest ROV series rental LED display to the stunning 2019 ISE. The ROV series rental LED display have an extraordinary display effect, and its rich product features can meet the increasingly complex application needs of overseas customers. At the F20 booth in Hall 12, MRLED booth is full of friends, and customers from all over the world and have shown great interest in this new product.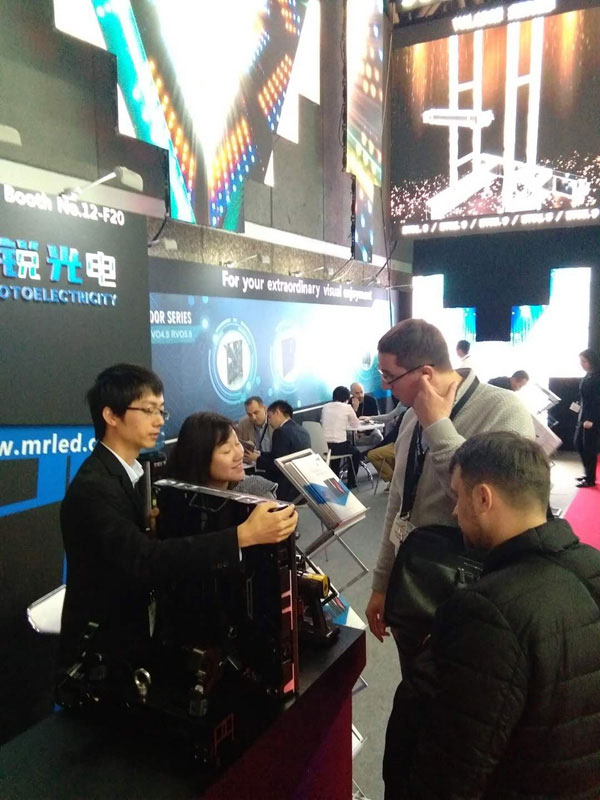 Volador- RVO series, RVL series, design and integrate a variety of functions, rich application scenarios, to meet the high-frequency application scenes such as stacking, lifting and other indoor and outdoor, while taking into account internal and external arc spelling, sky screen, floor tile screen, special-shaped stitching and other low-frequency application scenarios, Perfect for large-scale performing arts and public relations activities indoors and outdoors.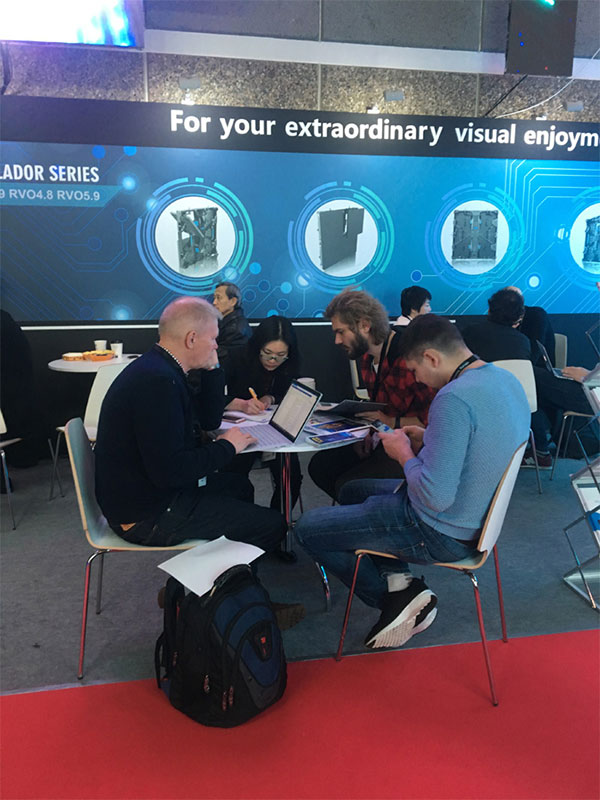 The Volador- RVO series (500x500mm) and RVL series (500x1000mm) modules are extremely versatile. In the same box, the modules can be interchanged up and down, and the same box power supply box can also be compatible with modules with different dot spacing. RVO series rental products will greatly reduce customer inventory costs and bring maximum investment income to customers.