Following in Shanghai, Beijing, Wuhan, Chengdu, the theme "Launching Advanced Products for 10 Years' Gratitude", the fifth station tour is held in the ancient city of Xi'an by Shenzhen Mary Photoelectricity Co., Ltd.(MRLED) in June 9, 2017. MRLED bring high quality products and integrated solutions according to characteristics of northwest market, share the LED display industry trends and opportunities, experience the quality of LED display products with more than 150 intention customers of northwest region for cooperation.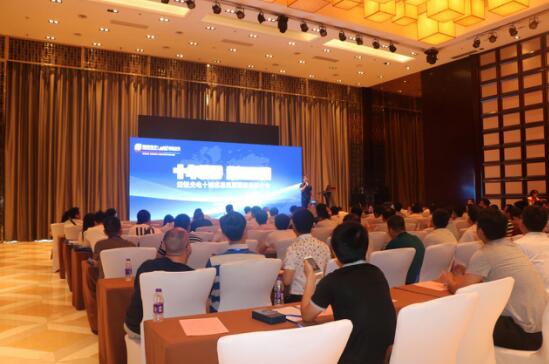 President Chen Zebo, executive vice president Li Minghua, financial center manager Li Shunqiu, director of domestic sales department Zhang Hongbo, director of rental business department Ye Zhizhong and other leaders from MRLED attend the tour. MRLED's business partners, NOVASTAR, RGB LINK, Nationstar, SUMACRO etc. also attend for helping the activities. Together with these partners, MRLED show the perfect LED display products for live customers. Activities are presided over by the marketing manager Wu Fengjun.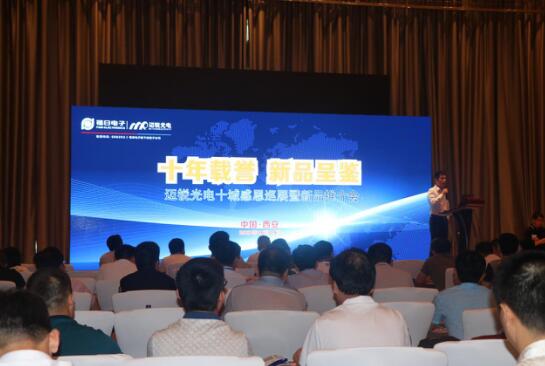 At the meeting, on behalf of MRLED, president Chen Zebo express the most sincere thanks for the arrival of the guests. He pointed out that the technologies of LED display have matured after decades of development. MRLED is as a early domestic manufacturer on LED display. With excellent products and integrated solutions, in research and development, production, marketing, sale, team and other aspects all have their own core advantages, and has made a high reputation from domestic and foreign customers. This national gratitude tour, creating reliable products according to the characteristics of various regions so that customers can more easily understand the products. Also through interactive demonstration system,president Chen Zebo vividly lead and show the various aspects of MRLED for customers.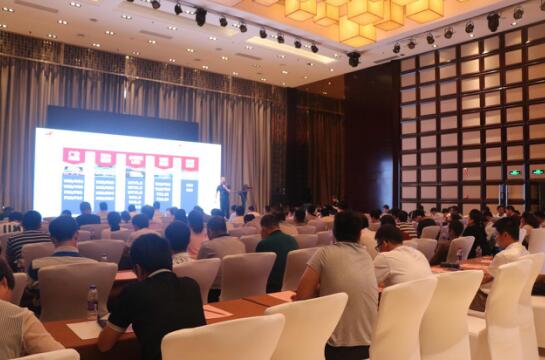 Subsequently, Li Minghua, executive vice president, share the LED display from the development trend and opportunities, MRLED's strategic positioning, product planning, market layout and so on, so that the guests can know more about LED industry and MRLED.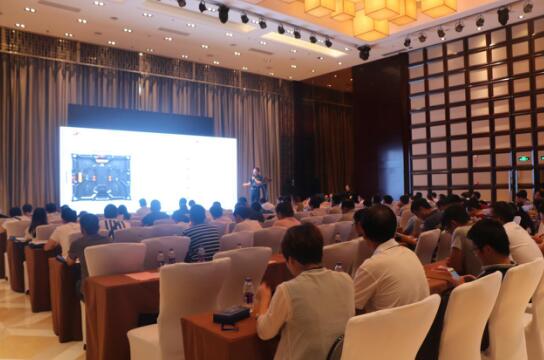 Then, Zhang Hongbo, director of domestic sales department, highlighted introduce products series, such as UTV series, UA series, spider series, R series and other products, he made a comprehensive introduction from product features, performance, positioning, application, maintenance and so on, also through sharing the video to make the guests more directly understanding of the product. Also with interactive demonstration system, vividly show the guests the MRLED and its innovative product, fine pitch LED display.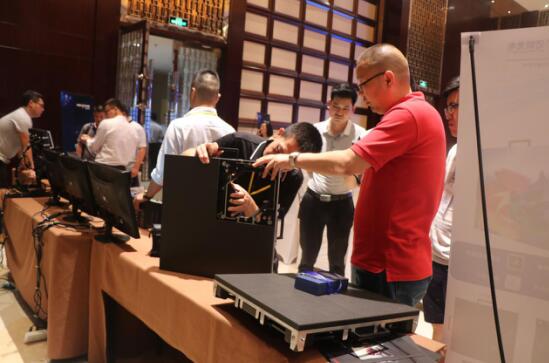 Through the theme share, the guests have a strong interest in MRLED and its products. In display area, the guests observe the products, and communicate with staff for cooperation. The high-quality products and solutions and perfect after-sales service were won affirmation and trust from the guests. They have expressed the intention of cooperation.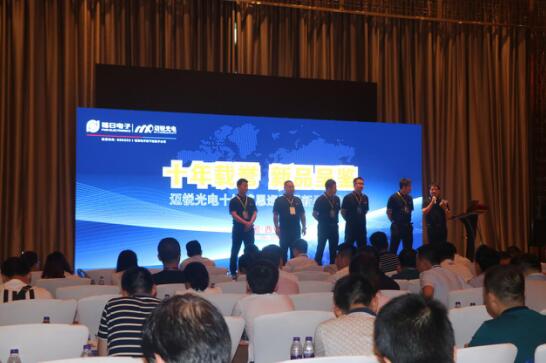 In this promotion, MRLED is grateful and sincerity, in addition to bring excellent products, but also held interactive activities, such as grabing red envelope of WeChat lucky draws, and other popular games, huawei P10 mobile phone, Jabra Lang Bluetooth Headphones, sports bracelets and other prizes were sent to lucky guests. In the pleasant and harmonious atmosphere, this event ended successfully.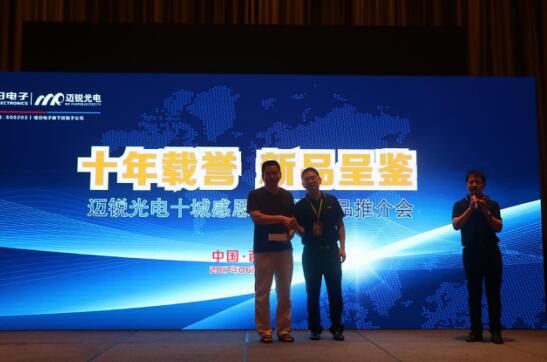 More wonderful activities in June,please pay attention:
2017.6.14 ---6.16, InfoComm USA 2017, Booth No.467
2017.6.18 ---6.21, The 2nd session 21st century maritime silk road exhibition, Hall No.6, Booth No.6C02
2017.6.16 ---6.21, (CNTE2017) Chinese Defense Information Equipment and Technology Exhibition 2017, Hall No.8A, Booth No.202