Integrated Systems Europe will be held in RAI Amsterdam, Holland from Feb 7 to Feb 10, 2017. So far, ISE is not only the most successful integrated systems exhibition held in Europe but also a professional audio visual exhibition which is the most attractive to audience from over the world.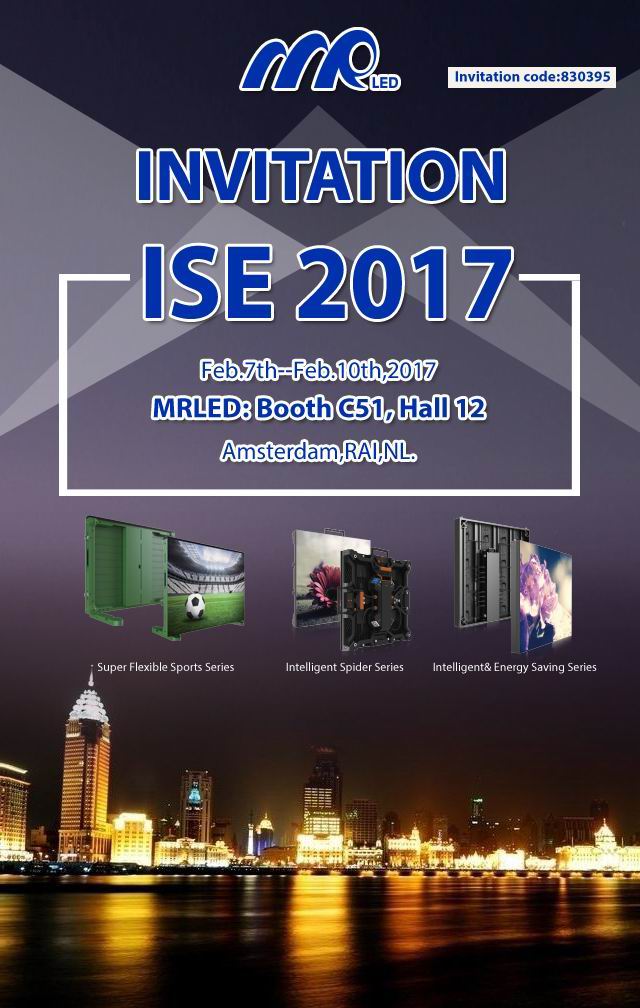 As a professional facilitator in LED display area, MR LED will get together with the global excellent exhibitors and special audience to make this grand event successful. According to informed sources, Besides the latest outdoor fixed display in MR LED, the displays in RS rental series and Fine Pitch series will show up in ISE. RS displays take good advantages of modular design. Their cabinets is made up of cabinet assembly, power box and modules. Each module is highly integrated and fixed by magnet and fastener, which means the fast installation and maintenance. Every module has an independently integrated master chip. This chip can read and record the working data of this module automatically. Furthermore, it can change its own brightness to accommodate itself to the new replaced module and can make feedback and detection on the working condition of each module. In the low-light level, their high gray level makes the pictures brighter and sharper.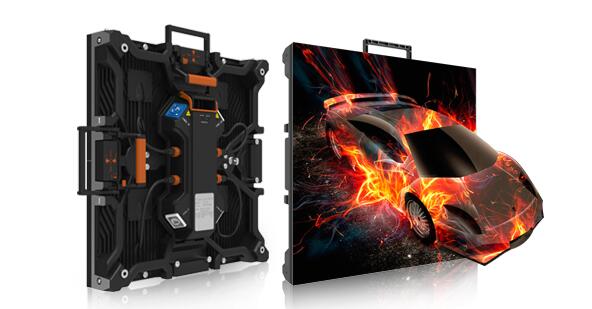 UTV series is a fine pixel pitch product for indoor use. It is mainly developed for realizing full HD easily.Its cabinet material is die-casting aluminum.Dissipating heat fast, lightness, thinness and energy conservation are its characters. The Modular fasteners accelerate the installation and maintenance.The Cabinet size is designed as 16:9. It's easy to realize full HD and 2K/4K/8K perfect effect.Dual signal and power supply standby ensures its uninterrupted working requirement.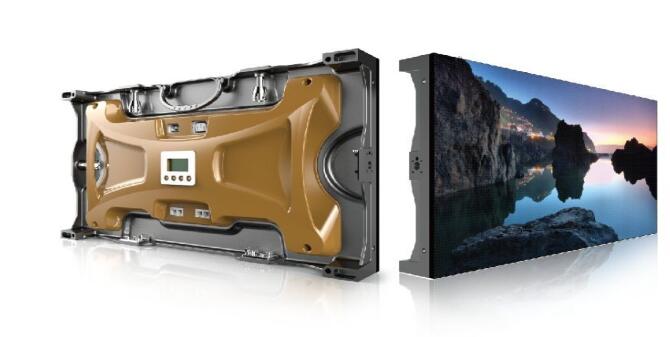 The brand-new appearance of FS series (Outdoor Fixed Display) is also a sparkle in ISE.If you are looking for a giant outdoor display, It will be your best choice due to its modular design, front & back maintenance, independent line concentration and high IP rating. Welcome to consultation in ISE.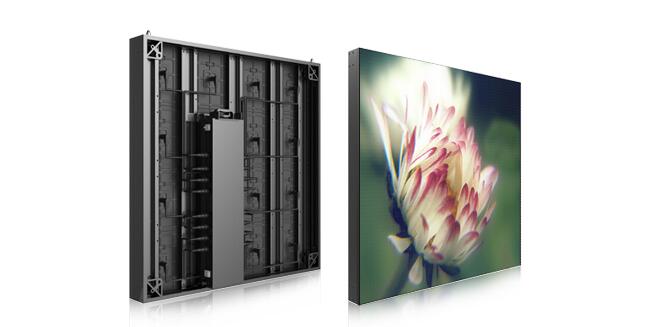 To express our gratitude to the new and old customer, MR LED will prepare drinks and New Year Lucky Draw. Welcome all old and new customers to meet us in 12-C51, RAI Amerstamdam, Holland.