On 6 March, 2018, International Signs & LED Exhibition, Guangzhou (hereafter referred to as"ISLE") has drawn a satisfactory conclusion. Featuring small pixel pitches, various products, especially Spider Rental Series and DE Series from Shenzhen Mary Photoelectricity Co., Ltd (hereafter referred to as "MR Photoelectricity") have gained extraordinary popularity.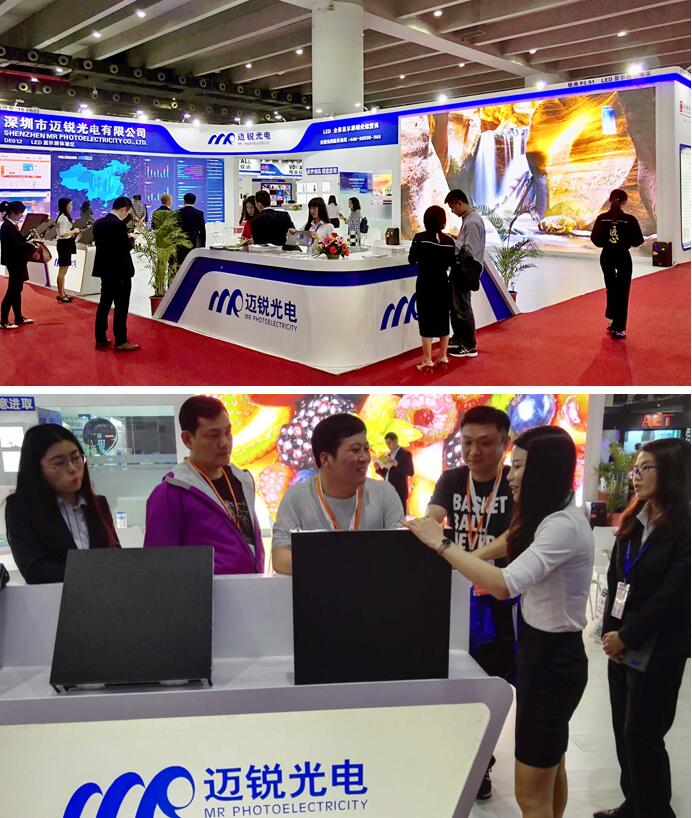 In the crowded exhibition hall, continuous streams of clients visited the stand of MR Photoelectricity for product experience and consultancy. Staff thereon also served them enthusiastically and considerately with detailed product introductions and professional solutions. Among the products, Spider3.91 and DE1.26 have been paid outstanding attention to and highly appraised.

DE Series
·Slim: ultra-thin die-casting aluminum frame, depth 64mm only
·Light: 8.5kg per cabinet
·Exquisite: 16:9 golden width-to-height ratio design, magnificent and fashionable outlook
·Precise: superlative alignment, seam of panels <0.10mm
·Ultra-wide view angel: 160°/160°horizontal and vertical view angels
·Low: low power consumption, noise free, low transportation cost and installation fee
·Dual backup: dual power supplies and control system backup
MR Photoelectricity has been making continuous efforts to consolidate and innovate technologies of small pixel pitch indoor LED display and has successfully launched a practically wall-mounted product — DE Series. Leveraging on its slim and full front access design, screen installation space could be reduced by 85%, ensuring the maximum use of space.
Spider Series
·Precise: CNC technology, high firmness, high durability, high precision
·Convenient: fashionable and light, modularized and highly integrated, modules of different pixel pitches exchangeable
·High efficiency: full front/rear service for each and every module, fast installation and service
·Compatible: hanging, stacking, frame-mounted and wall-mounted installation methods applicable
·HD: low brightness with high gray level, definitely no ghosting, perfect view perception
"Intelligence" is one of the main features of Spider Series. Each module has independent control chip with abilities of automatic data reading and recording as well as sending data to the replacing module chip, so that alignment of brightness and chroma can be achieved. The independent control chip is also capable of real-time working status feedback, error detection, location and acquiring working status of each module automatically.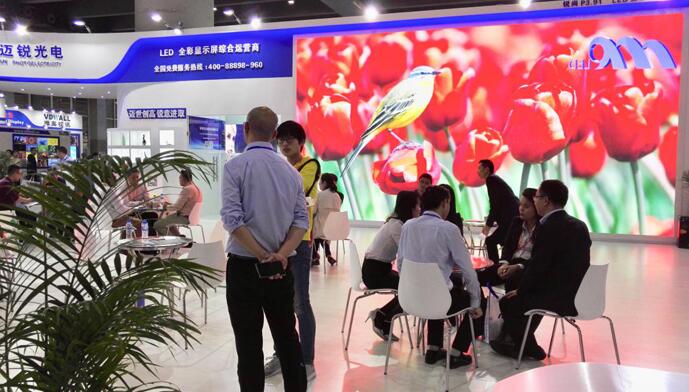 As an internationally established brand in the LED display industry, MR Photoelectricity will be dedicated to providing reliable products and considerate service as always and making contribution to the development of the industry. Hereby, MR Photoelectricity would like to invite you to meet us in the next session.