Solution detailed instruction Top
1. The screen's design with full consideration of outdoor usage, which adopts industrial standard, super high brightness design, and able to provide precious information for drivers under blurry rainy weather.
2. The utilization of built-in wireless data transmission module helps achieve GPRS/3G long-distance real-time traffic information.
3. Equipping with intelligent control system, which enables automatic road information process and release, brightness control, temperature and humidity adjustment, supervision and warning for circulating condition. This realizes unmanned operation.
4. The built-in lighting protection device prevent our product from being burned due to lighting.
5. The sensitive control system automatically regulates the brightness of the display in accordance with the changes of light, greatly economizing electricity and reducing running cost costs.
6. Our product possesses IP65 protection level, which enables display working for you under rainy days.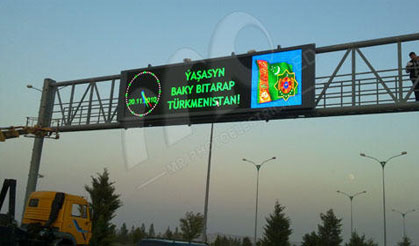 Return list